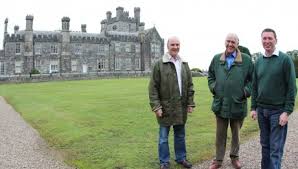 This highly acclaimed documentary, first broadcasted in January 2013, follows Viscount Crichton for a year as he struggles his London life and running the West Wing, Crom Castle along side his father, Lord Erne.
The program looks at both sides of the castle and how the Crichton family are trying to keep up their beloved home in modern times.
Narrated by Zoe Wanamaker.
Social Share