Just married: Ulster couple had a surprise when David Walliams joined their special day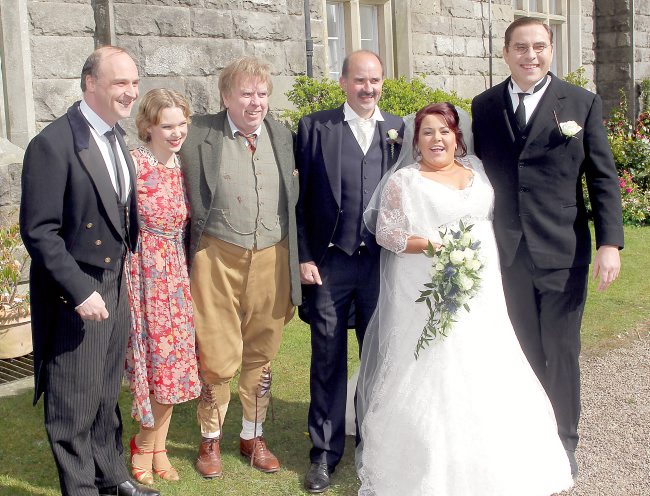 A couple of newly-weds couldn't believe their eyes when a top celebrity gatecrashed their wedding bash in Co Fermanagh last week.
Britain's Got Talent judge David Walliams made Alan and Nicola Forbes' big day even more special by joining them at their reception at Crom Castle.
The Little Britain star was joined by Harry Potter actor Timothy Spall as they took a break from filming new BBC comedy Blandings, which also stars Jennifer Saunders.
The programme is being shot at Crom, the home of the Earl of Erne's home, and when Walliams and co spotted the happy couple he couldn't resist getting in on the act — to their delight.
Nicola said: "It made our day — we are very lucky. Our day was unbelievable, everything was outstanding, but what really made it was David coming and we will never forget it."
Joker Walliams had everyone in stitches when he tried to catch the bouquet and was happy to oblige when many of the 70 guests asked if they could have a picture with him.
Nicola explained: "Everybody was running over to David to ask for a photo. There wasn't one person he said 'no' to. "He was very cool, friendly, down to earth and beautiful."
Social Share